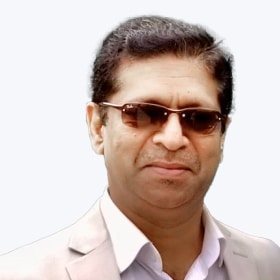 executive management team
Thomas Abraham is an attorney by profession. He is a licensed Attorney practicing law in the State of Illinois and licensed to practice law in India. He is a graduate of (Commerce) from the Jodhpur University, Rajasthan. He also obtained MBA Degree with specialization in Finance from the University of Indore, India. Additionally, he completed Law Graduation (LLB) with distinctions and achieved his Master of Law (LLM) from Loyola University in Chicago, USA with specialization in Corporate Law and International Business.
He has around 20 years of experience in the field of law. He is enrolled as a lawyer in Delhi High court. He has vast experience in both Indian and US laws. During his tenure as a practicing attorney, he mostly concentrated in Company law matters, banking, and international trade laws. He has held many management positions in various reputable companies like William Jacks Pvt. Ltd, Dune Leasing and Finance Ltd., Anita International, Buckingham Industries Ltd. etc.
He is also closely associated with many welfare and social activities. He is the current Vice President of United States chapter of IDF, which is a national NGO committed to health, education, and development of underprivileged children in India. It is also an organization in special consultative status with the economic and social council of the United Nation since 2012.
As Hawthorne World's Corporate Legal Counsel, Mr. Abraham plans for the corporation's future and monitors the organization's commercial interests in the U.S. and overseas markets.