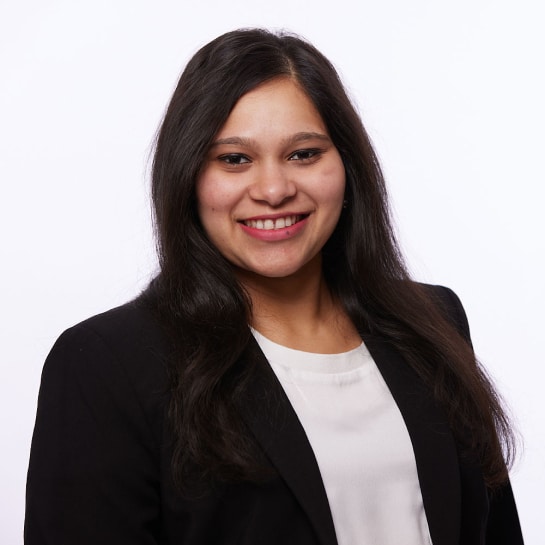 executive management team
Kirthiga Krishnamurthy is a fourth-generation real estate businesswoman with a strong, proven history in the industry that spans over twelve years. Kirthiga's dynamic background in engineering, finance, supply chain, and business has driven a myriad of multimillion-dollar real estate acquisitions and development projects, both nationally and internationally. It has included five years specifically in new and rebuilt sustainable and net zero projects, where she has provided financial projections, market analysis, strategic insight, and due diligence on thousands of transactions.
Kirthiga is a business graduate with MBA in Finance and Supply Chain from Singapore Management University, a bachelorette degree in Electrical/Electronics and Communication, graduate certification in Commercial Real Estate from Cornell University, and graduate certifications in Digital Media & Integrated Communications from the University of Chicago. The offspring of multigenerational, successful real estate business entrepreneurs in India, she was raised in real estate development and construction. Her early years in the business began in accounting as a teenager at the family-owned company. Kirthiga was just sixteen when she spotted a way for the business to operate more efficiently. She has made an impact on organizations and the industry since.
As Chief Financial Officer of Hawthorne Development Corporation, Kirthiga serves in every aspect of the business. It includes acquisitions of multi-housing, retail, hospitality, and solar farm developments across the country and around the world. She works closely with senior management and cross-functional teams, providing strategic, business, market, and financial analysis and insight across the development process. Additionally, Kirthiga develops and implements practical investor and stakeholder strategies, and communicates financial results and business strategies to the investment community.